ONLINE ELECTIONS PLATFORM
Oportunity
2020 was a year of changes that marked a before and after for humanity. Confinement forced us to resort to 100% digital options. Elections should not be the exception, companies and unions needed to be able to choose between their candidates in a 100% secure, transparent, simple and online way.

Our proposal
After thoroughly analyzing the market need, we developed VotingPRO, a platform from which you can quickly set up an election online, monitor the entire process and view the results in real time. VotingPro encrypts all data to provide security and transparency throughout the entire process.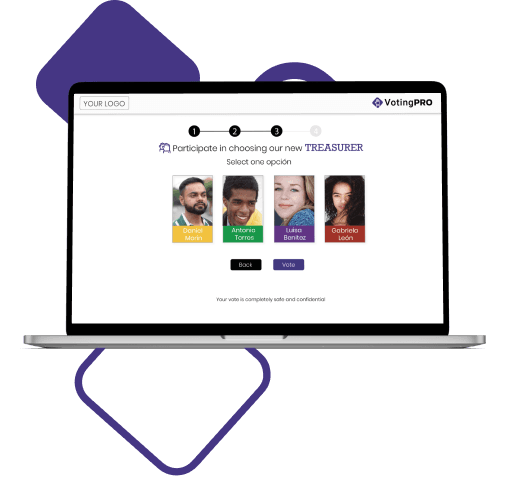 The result
More than 30 elections successfully held in different countries of the world with more than 3 million votes counted.